2022 Market to Menu Dinner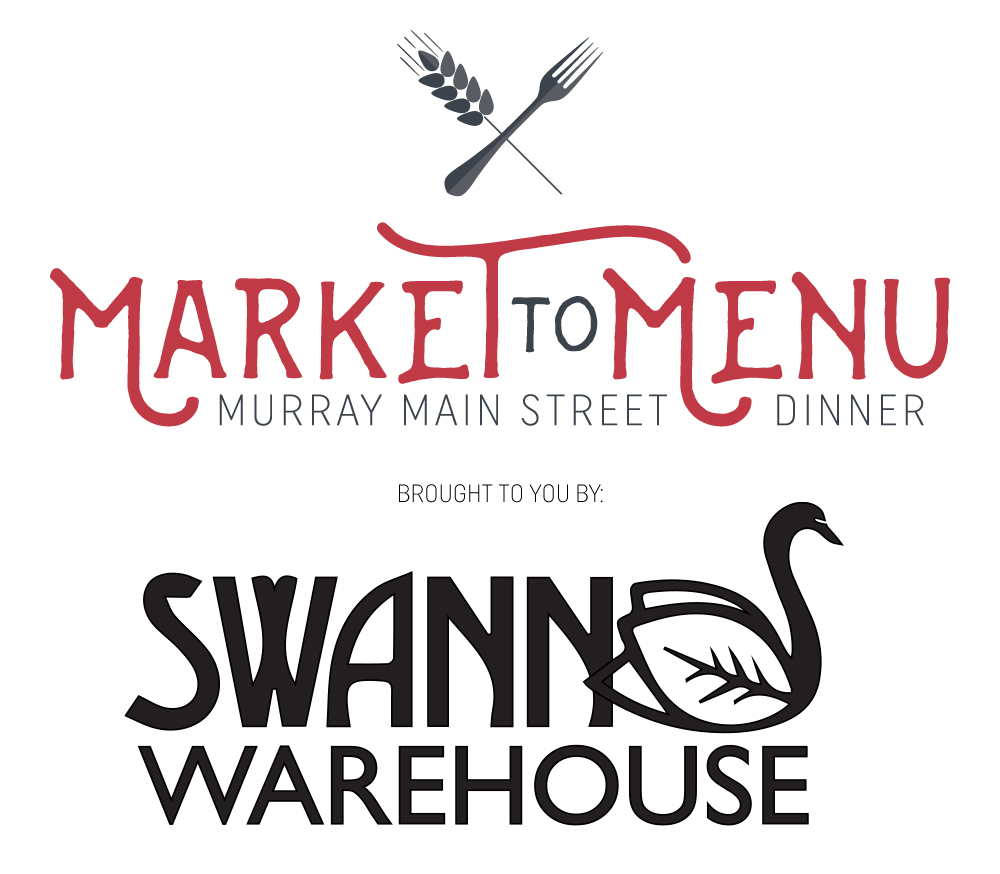 The Market to Menu Dinner is the culmination of the farmers market season and highlights the bounty of our surrounding agriculture. Using meat, vegetables and fruit from the market, a gourmet dinner is prepared by a local chef and is served in a family-style relaxed setting in Renaissance Park. This year's sponsor is Swann Warehouse. Swann Warehouse is a completely renovated building in downtown Murray.
In 2016, we were thrilled to welcome 125 guests to our first Market To Menu Dinner. Due to COVID-19, we adjusted the 2020 and 2021 dinners to fully prepared four course take home dinners. This year we are proud to be back! Our four-course dinner will be under the stars on October 20, 2022 at Renaissance Park in downtown Murray.
Our 2022 menu for the dinner will consist of the following:
FIRST COURSE: Pimento Cheese Jalapeno Poppers, Crab Stuffed Deviled Eggs, Sausage Stuffed Mushrooms and Sweet Potato Canapé.
SECOND COURSE: Brussels Sprout Beet Salad
THIRD COURSE: Red-Eye Glazed Pork Loin, Black-Eyed Peas with Spice Butter, Braised Greens, Cornbread & Butter
FOURTH COURSE: Bourbon Banana Pudding, Sweet Potato Tartlets with Marshmallow Meringue and a S'moresgasbord
To sign up online and make a payment, please fill out the form below. We are using PayPal as our payment fulfillment center. You do NOT have to have a PayPal account to make a payment. You can use a debit/credit card of your choice.
---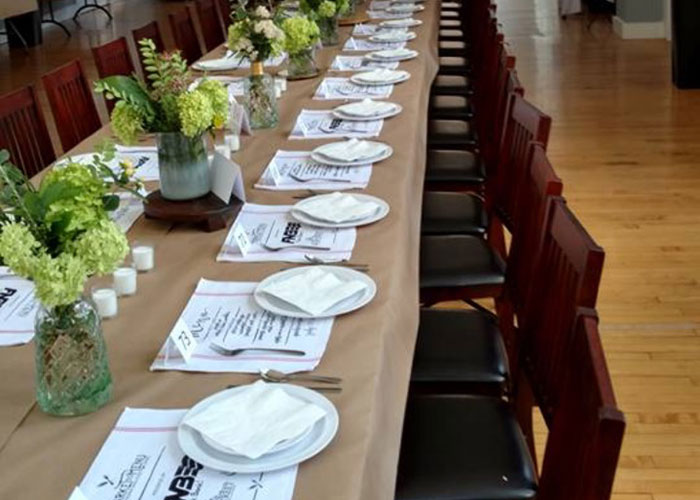 Farmers Market Schedule
Downtown Court Square
Open every Saturday May-to-October from 7:00 am to 12 noon

Become a Vendor
Learn more about becoming a Vendor!

View Our Gallery
See The Downtown Farmers Market in photos!