2021 Market to Menu Dinner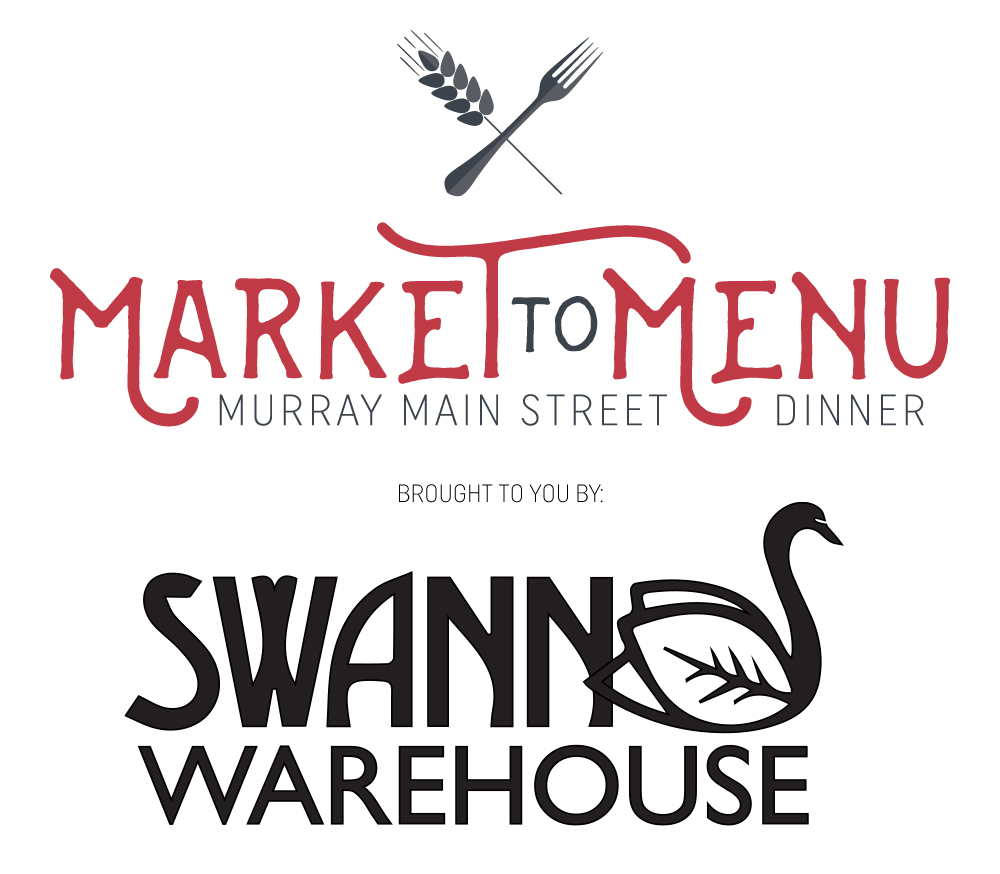 The Market-to-Menu Dinner is the culmination of the farmers market season and highlights the bounty of our surrounding agriculture. Using meat, vegetables and fruit from the market, a gourmet dinner is prepared by a local chef and is served to over one hundred people in a family-style relaxed setting. FNB Bank has been the proud partner of this dinner since it's inception in 2016.
In 2016, we were thrilled to welcome 125 guests to our first Market To Menu dinner. We served market meatballs featuring bison from Tripp's Bison Ranch and grass-fed beef and pork from Palmer Meats. The highlight of the dinner was our main course, orecchiette with chicken, featuring Jolly Hog Farm red broiler chicken, field peas and home-made orecchiette pasta. To complete the meal, dessert consisted of Peaches & Cream dancing in bourbon syrup and topped with whipped cream.
Due to COVID-19, we adjusted our Market-to-Menu dinner in 2020 to a fully prepared four course take home dinner. All our participants had to do was follow reheating instructions and they were able to enjoy a chef-prepared dinner for two or for four in their own dining room.
We are once again offering the Market-to-Menu AT HOME dinner this year! Our menu will consist of the following:
FIRST COURSE: Apple Cheddar Soup - a luscious puree of Fuji and Granny Smith* apples, sweet potatoes, and Reserve Cheddar (Kenny's Farmhouse Cheese, Austin, Ky).
SECOND COURSE: Pear and Kentucky Bleu Salad - Wildfire Mix Lettuce (West KY Aquaponics, Benton, Ky), poached pears, candied walnuts, Kentucky Bleu Cheese crumbles (Kenny's Farmhouse Cheese, Austin, Ky), Bleu Cheese & Mushroom Gougère Croutons and Poppy Seed Dressing.
THIRD COURSE: Buttermilk Brined Chicken - a half or whole chicken (CRD Farms, Murray, Ky) brined for 48 hours in buttermilk, lemon, garlic, and thyme and roasted to a crisp golden brown. Wild Rice Pilaf - a blend of black, brown, red, and wild rice with butternut squash and dried cranberries. Roasted Brussels Sprouts. Sweet Potato Biscuits - light and fluffy biscuits made with flour from Weisenberger Mills in Midway, KY and pureed sweet potatoes. Cornbread Muffins - made with flour and cornmeal from Weisenberger Mills in Midway, KY.
FOURTH COURSE: (1 of each for the meal for two, 1 of each and 2 surprises for the meal for four): pumpkin pie crumble bar, spiced carrot cake swirled cream bar, bourbon caramel apple pie bar, pecan pie brownie bar.
This year's event will be pick up only on September 30th between the hours of 11:00am-6:00pm at Maple Street Market/FitMeals Murray located at 611 Maple Street. You MUST pre-purchase a meal below to enjoy in this deliciousness.
REGISTRATION IS NOW CLOSED
---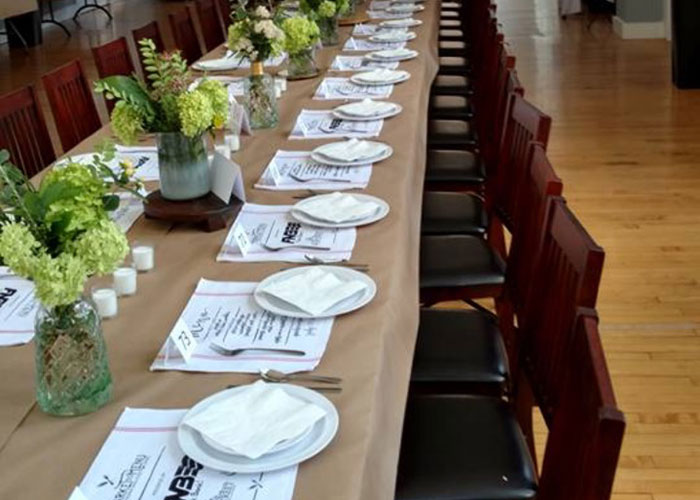 Farmers Market Schedule
Downtown Court Square
Open every Saturday May-to-October from 7:00 am to 12 noon

Become a Vendor
Learn more about becoming a Vendor!

View Our Gallery
See The Downtown Farmers Market in photos!